H E L L O !
WELCOME, so glad you are here!  In appreciation for following me, I promise not to "Bog this Blog" with boring material, drama, politics or negativity!  I enourage you to share what you are up to in your quest to "relove" "reduce" and "reuse" your living space.  Ask questions, enjoy each other's work and share some of your great finds.  Life's just too short not to surround yourself with the things and people that make you happy.
WHO IS BEHIND THE BRAND?
A good ole country girl, that's who.  I'm a lover of the "great find" - garage sales, flea markets, auctions, you name it.  Want to know what's fun about that?  Finding a vintage piece that as soon as you see it, you must have it!  Haggle a great price, then making my mom (74 years young) help me in my attempt to lift/drag/push/pull/roll my great find to the car and into the hatchback without having to call in reinforcements - now that's fun!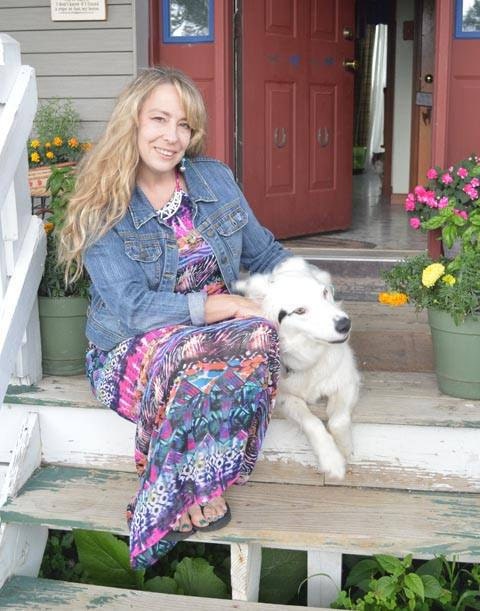 (me and my shadow, Indy)
SPECIALS COMING SOON!
Send me an email so you don't miss out on specials, giveaways and announcements.  
UGLY DUCKLING TO SWAN
A perfect example of a once cherished furniture piece that wants to be "reloved" and "reused" again!  Stay tuned as this project progresses.  Feel free to comment/ask questions.  It will be offered for purchase.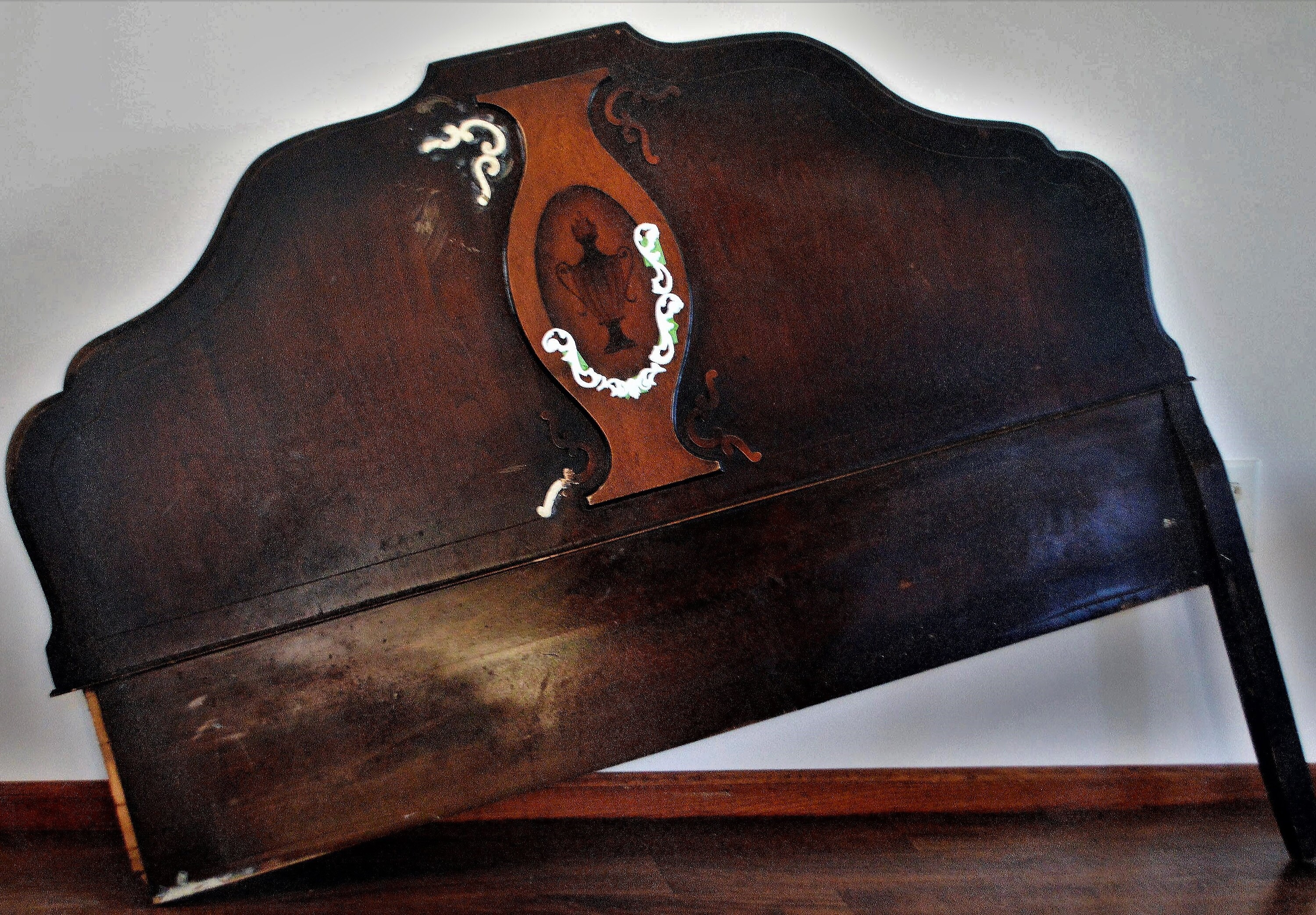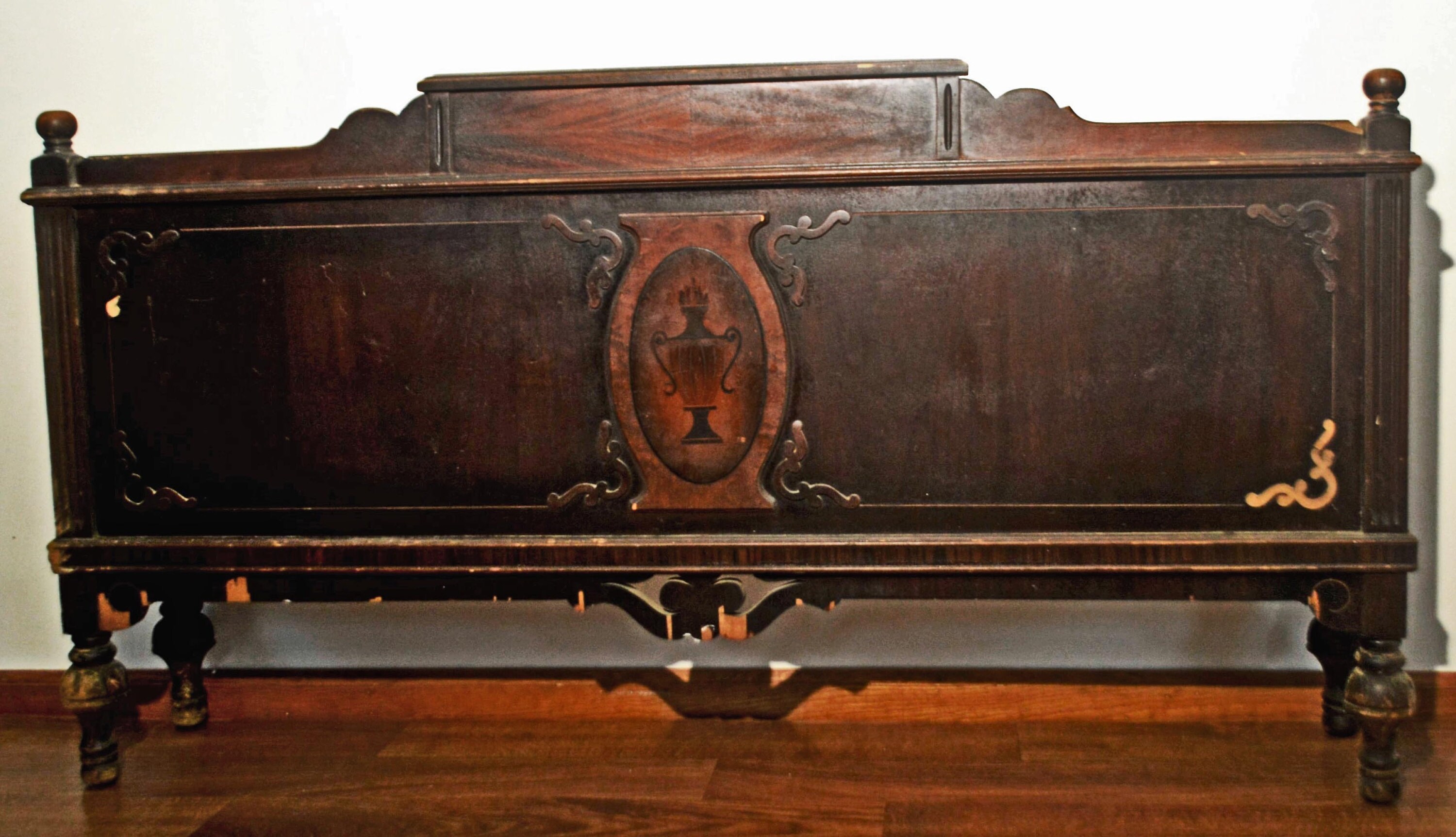 (Vintage Depression Era full-size headboard and footboard.  1920-1940.  Generally made with wood veneer finishes as a way to save money during these hard times)
SHOUT OUT to my friend Nancy for dragging these pieces out of her barn for me.  She even found the missing leg and the rails!  I just love these pieces.  So much potential there!
I'll give you a sneak peak at how they are coming along.....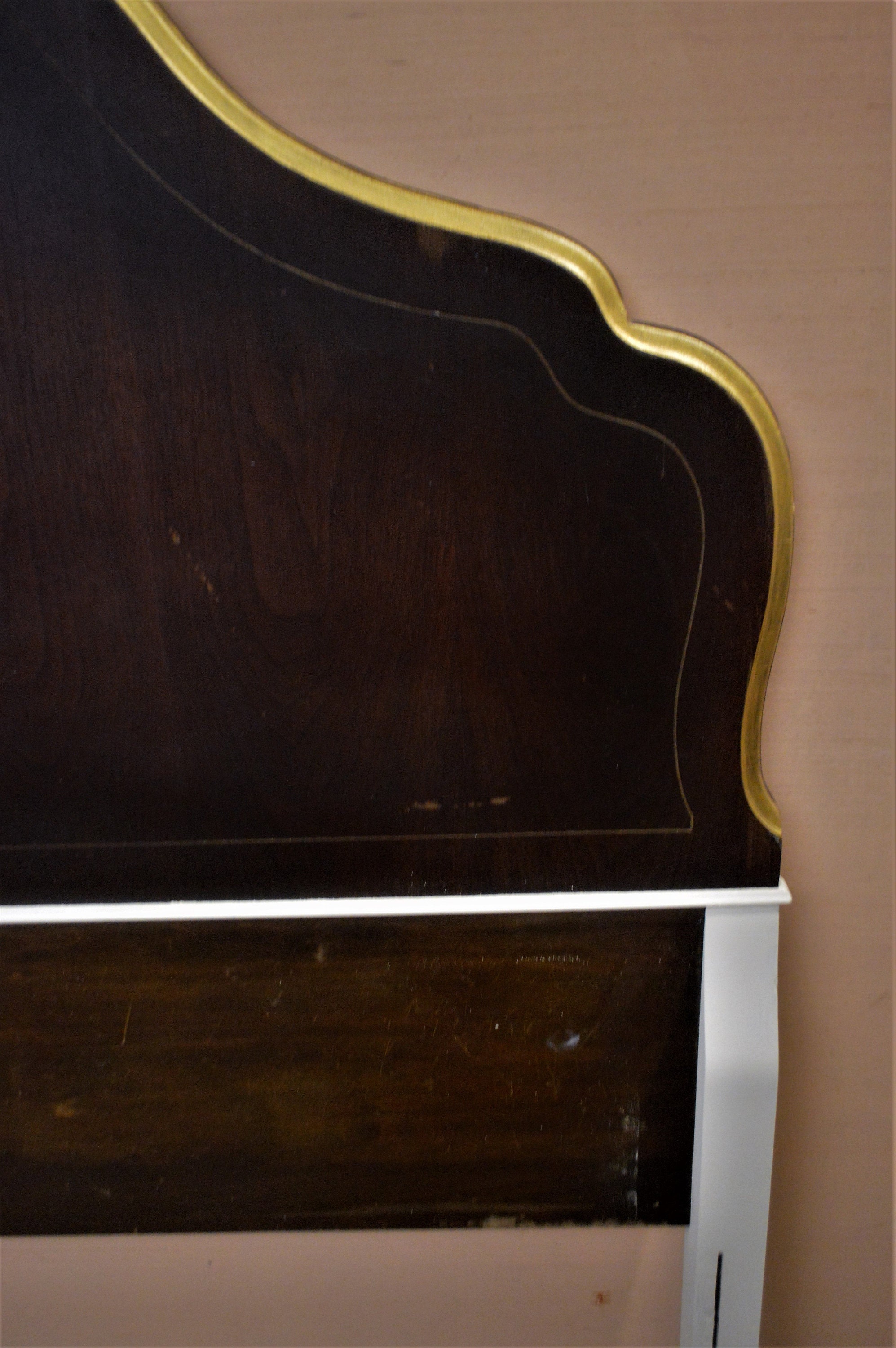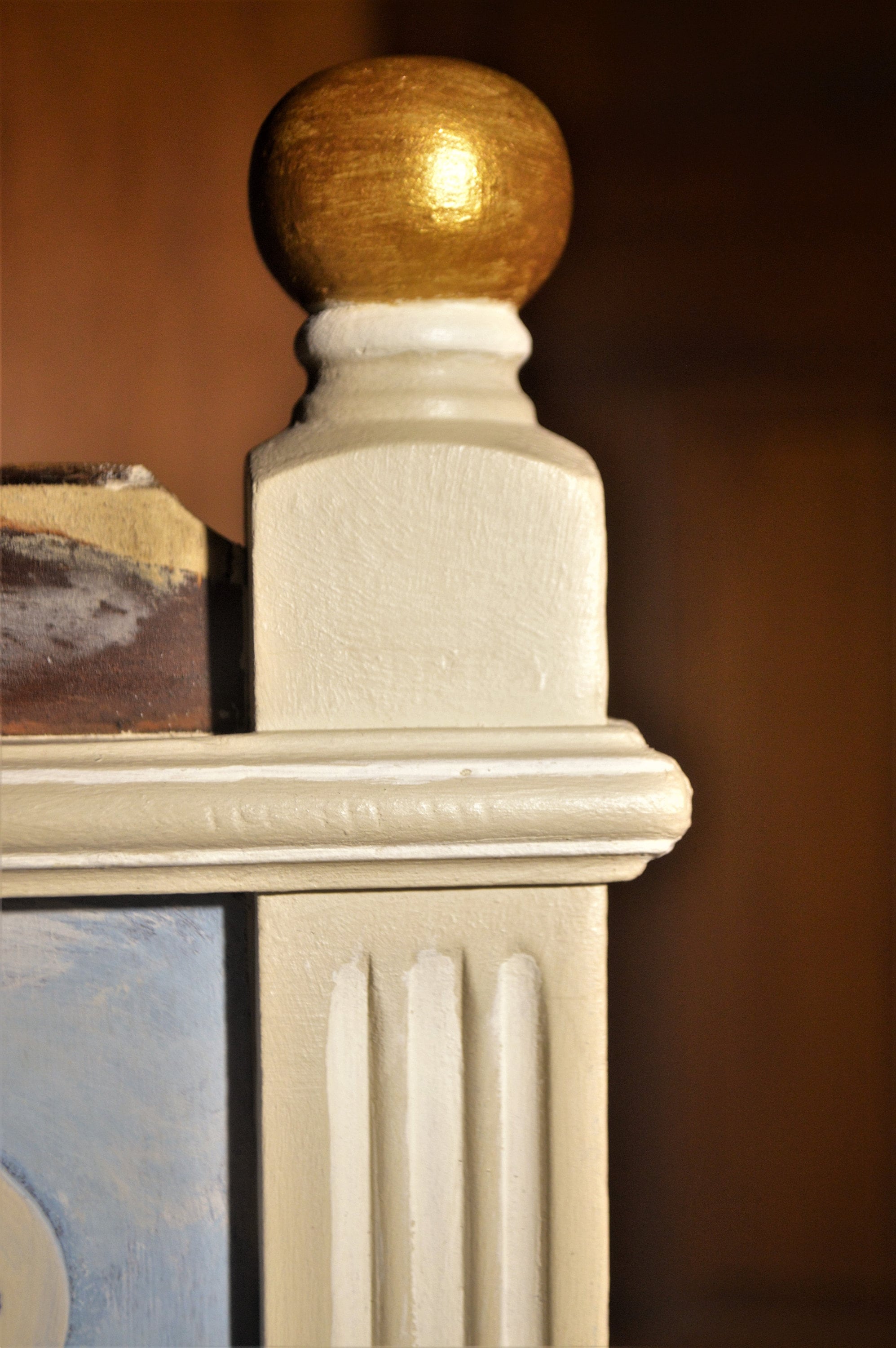 WHAT'S YOUR BEST FIND?
I want pictures too! Are you keeping it?  Gifting?  Giving it a makeover?  How about a whole new function?  Let's see what you got.  I'll start.  Here's a couple of recent finds.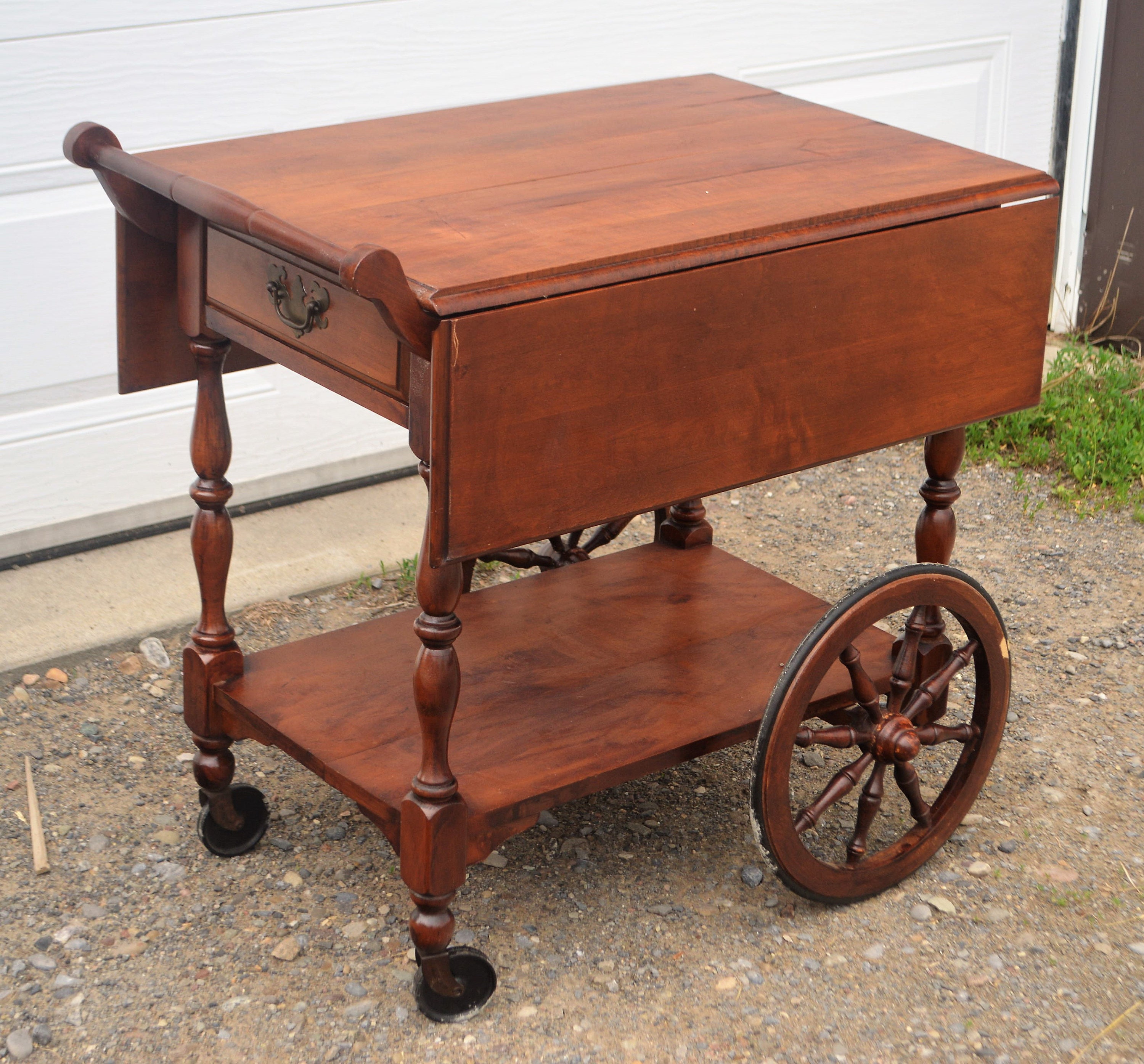 I was thrilled to find and negotiate a great price on this baby!  It was worth rolling it for miles through gravel and grass to the car, in 80 degree heat - even after the wheel fell off.  (at the time I would have taken any offers on it!)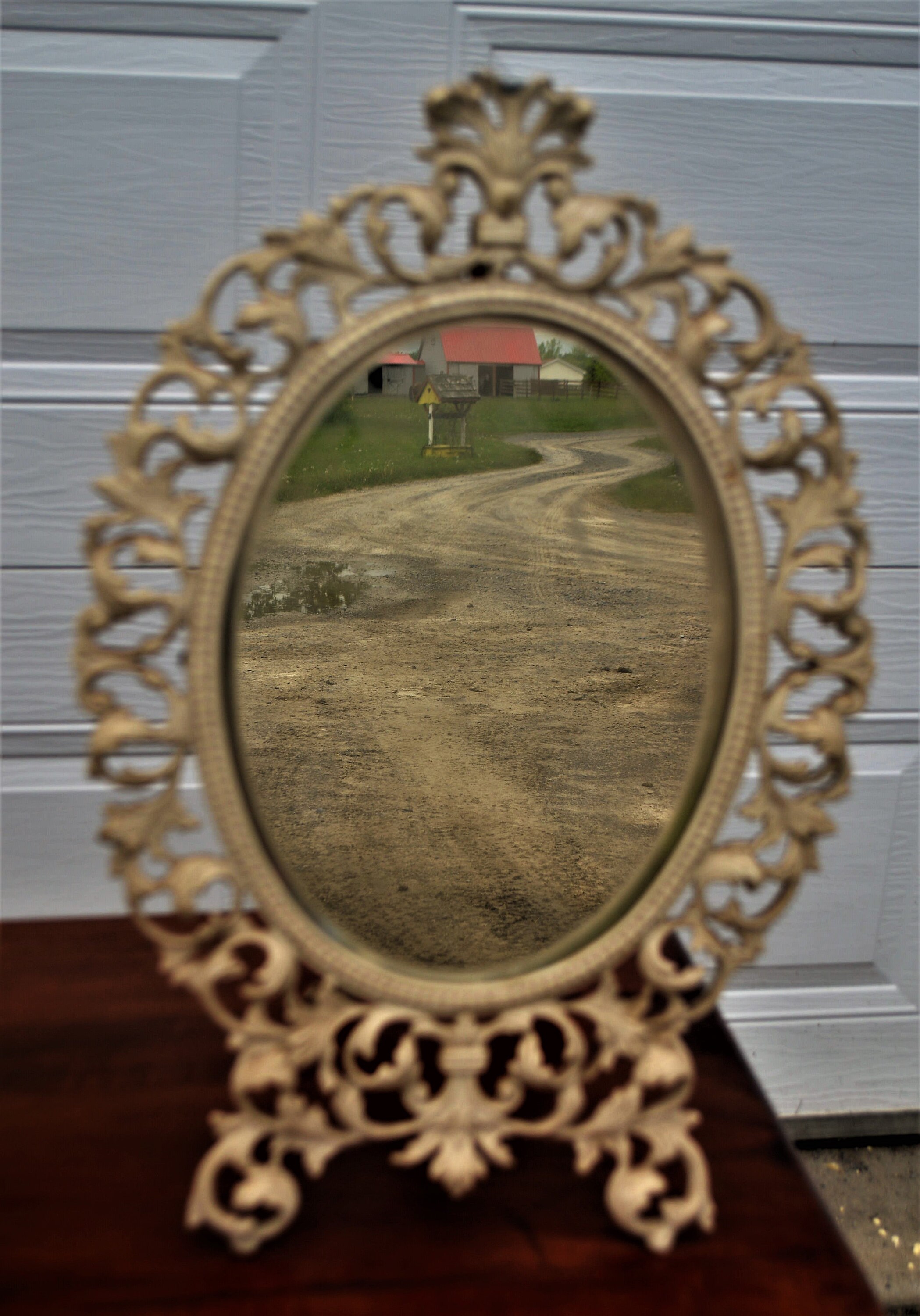 I admit, I negotiated down, but still paid more than I should have for this dainty desk mirror.  But look at it?  It's going to be FAB once I paint it.  Besides, I beat out the lady behind me that wanted it!  lol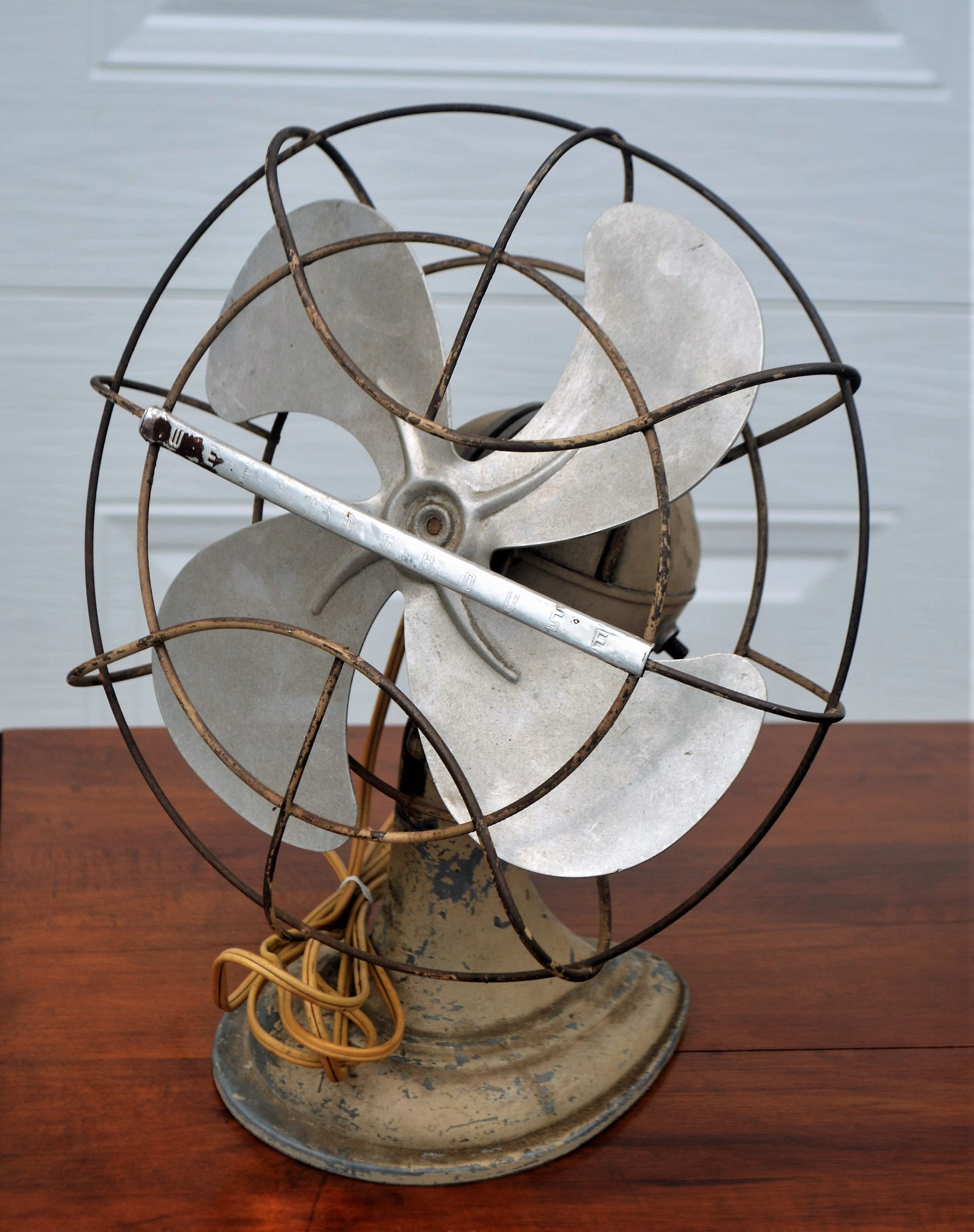 Who doesn't want one of these to paint?  Can't wait to do this one over.  Got some great ideas off of Pinterest.
BEST KEPT SECRET
Why did it take 30 years to find you?!!  Check them out if you live in NY.  Had a wonderful time.  Lots of stuff.  Be polite and you can haggle some great buys.  Head for the vintage area before the best buys are gone.  'Cause it will be if you go back later!  It's 2 hours from my house, but what a beautiful drive on the Tacconack(sp?) Parkway.  Did you know that it was featured on the Flea Market Flip, HGTV show?
wear comfy shoes, dress appropriately for the weather - think hot, humid, no shade...
bring a wagon, cart, something to put your purchases in.  You will never be able to carry it around all day or get back to the car!
bring drinks to stay hydrated and snacks, food
Get there EARLY - good stuff goes quick
Go on Saturday.  More stuff!
COMMENTS
Bring 'em on- let's get some discussions going!!  
Remember:  Life's a Journey....Enjoy the Ride!  -Theresa